Champion Your Cause: PSA Marketing
psa3 Levels-Up Promotion
So you've got your PSA and it's in heavy rotation, here, there and everywhere.
Awesome. You're two-thirds of the way there.
Now, it's time to get into PSA marketing.
psa3 will devise and execute a blitzkrieg of promotion that'll support your cornerstone PSA campaign, keep it in the spotlight in a number of dynamic and exciting ways and continue to activate and indoctrinate your desired audience.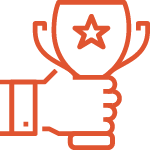 Our promotion services include:
Digital marketing
Branding
Logo design
Ad design
Graphic design
Postcard and other print collateral creation
Branded apparel
Website creation
SEO
SEM
Social media advertising and marketing
Email marketing
Viral video
Strategic partnerships
Public relations
Press releases
Audio news releases
Multi-media tours
And more