Create Your Call to Action: PSA Production
psa3 Builds Better Messages
We are action-makers.
We are zeitgeist-shapers.
We are game-changers.
And we are using our time-tested powers for the greater good.
Our industry-revered, award-winning team of superstar creatives know how to create the kinds of iconic digital, social, print, radio and TV campaigns that stir a groundswell and steer a movement.
Best part: We do it for a fraction of what the next guy will charge you — because your cause deserves its share of the spotlight.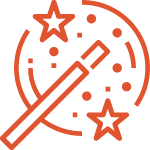 Our creative services include:
Pre-production
Concept creation
Campaign creation
Campaign branding
Logos
Tagline
Lexicon
Concept boards
Storyboards
Scripting
Talent acquisition (SAG and non-SAG)
Celebrity acquisition
Buy-out negotiations
Location scouting and securing
And more
Production:
Filming
Directing
Producing
Voice-overs
Crew management
Location management
Special equipment procurement
Craft services
Props
Set styling
Wardrobe styling
Hair and makeup
Photography
Post-Production:
Editing
Graphics
Motion graphics
Original music composition
Musical scoring
License research and securing
Closed captioning
Data storage and organization
And more